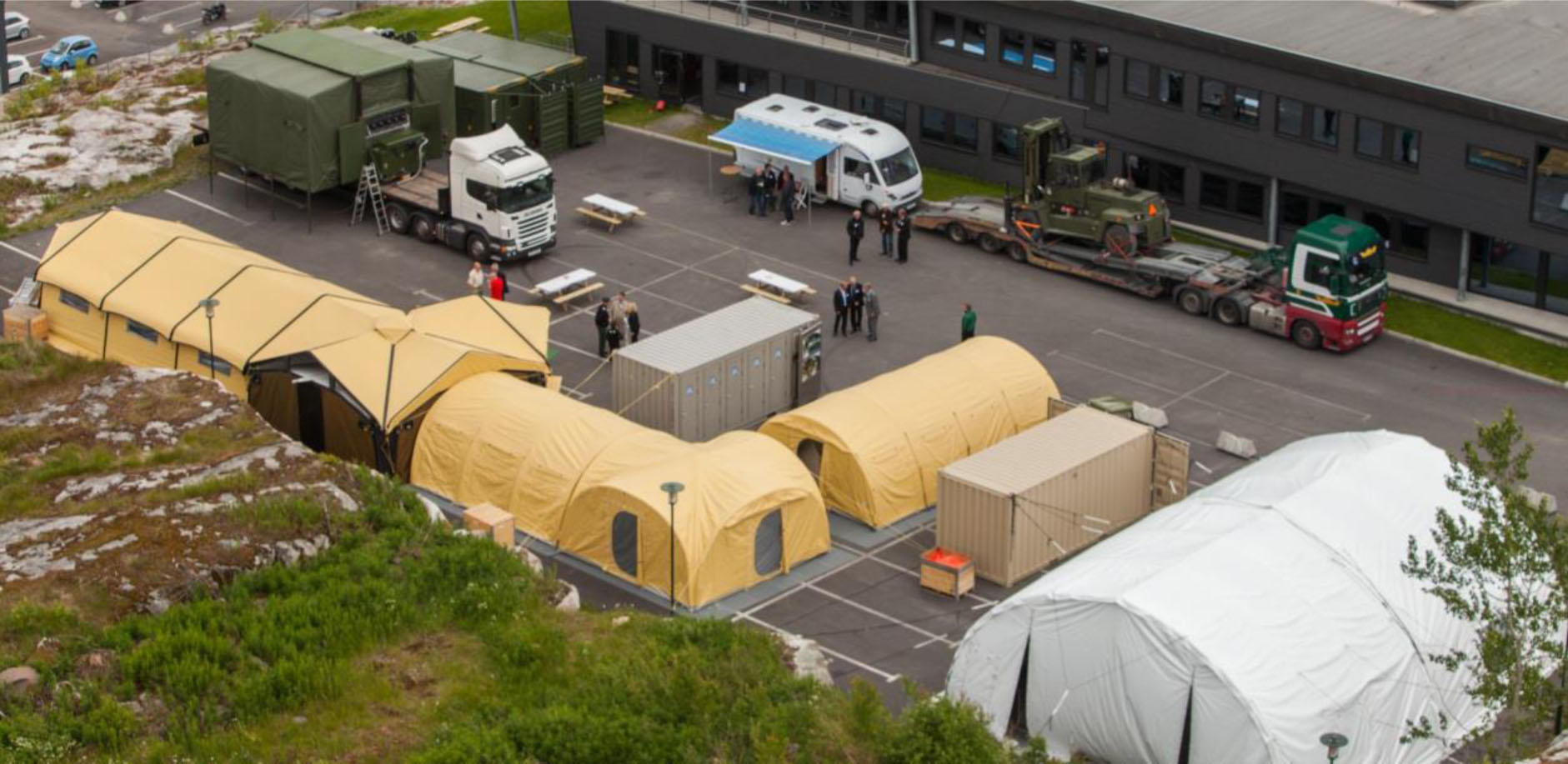 Mobile Command Central – Fully Contained Kitchen Container – Fully Contained Sanitary Container – Storage Container – Inflatable tent Work-shop/Garage/Storage – Inflatable tents Command/Accommodation/Cantina facility – Frame tents Command/Accommodation/Cantina facility – Transportation and logistics Solution
The NorLense High Pressure Inflation Tech™ tents have been delivered too many civilian organizations for diverse. For over 10 years the NorLense tent has equipped the Norwegian Directorate for civil Protection (DSB). In addition the Norwegian Red Cross and the Swedish Civil Contingency Agency have been and still are important reference to NorLense over the years.
The tents have been operated for training purposes and a variety of sharp missions around the world.
Applications
Staff accommodation
Field Hospital
Office
Kitchen
Workshop
Multi-Purpose Tent
Camp Solution